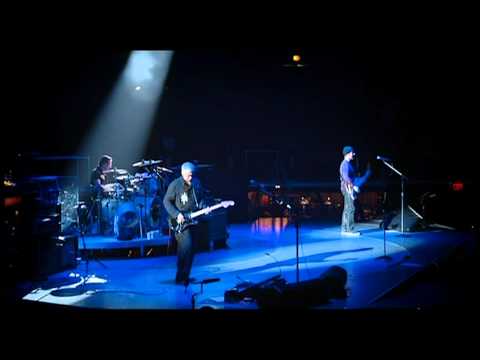 JamesS 1 New American Standard Bible (NASB) Testing Your Faith

1 James, a bond-servant of God and of the Lord Jesus Christ,

To the twelve tribes who are dispersed abroad: Greetings.

2 Consider it all joy, my brethren, when you encounter various trials, 3 knowing that the testing of your faith produces endurance. 4 And let endurance…
Do You Know Me John (Mayer) 21: Jesus Appears at the Sea of Galilee, Jesus Provides, The Love Motivation, Our Times Are in His Hand, What Remains MGMT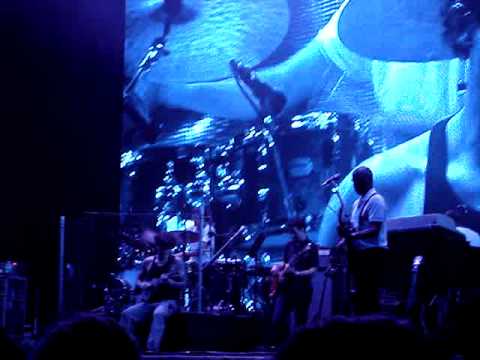 John 21 New American Standard Bible (NASB)
Jesus Appears at the Sea of Galilee

21 After these things Jesus manifested Himself again to the disciples at the Sea of Tiberias, and He manifested Himself in this way. 2 Simon Peter, and Thomas called Didymus, and Nathanael of Cana in Galilee, and the sons of Zebedee, and two others of His…
Lake of Dreams from roy two thousand on Vimeo.
Lake of Dreams - Burning Man 2013

Film and Music by Roy Two Thousand roy2k.com/
Additional footage by August Winkelman and Connor McNeill
Produced by Roy Two Thousand and Crystal Dawn Davis
Drums and Percussion by Anthony Mogli Maureal

Please join my very special email list for a free soundtrack download and HD images from the film: roy2k.com/contact/email-list/
Made possible from the support of many many people, especially my kickstarter backers!
I'm very grateful for the huge amount of love and support I've recieved during the creation of this film
Thank you so much for watching, sharing, liking, and commenting:) YOU ARE AWESOME!!
John Mayer- Assassin Psalm 16 A prayer of David.
1 Protect me, God, for the only safety I know is found in the moments I seek You.
2 I told You, Eternal One, "You are my Lord,
for the only good I know in this world is found in You alone."
3 The beauty of faith-filled people encompasses me.
They are true, and my heart is thrilled beyond measure.
4 All the while the despair of many,
who abandoned Your goodness for the empty promises of false gods, increases day by day.
I refuse to pour out blood offerings,
to utter their names from my lips.
5 You, Eternal One, are my sustenance and my life-giving cup.
In that cup, You hold my future and my eternal riches.
6 My home is surrounded in beauty;
You have gifted me with abundance and a rich legacy.
7 I will bless the Eternal, whose wise teaching orchestrates my days
and centers my mind at night.
8 He is ever present with me;
at all times He goes before me.
I will not live in fear or abandon my calling
because He stands at my right hand.
9 This is a good life—my heart is glad, my soul is full of joy,
and my body is at rest.
Who could want for more?
10 You will not abandon me to experience death and the grave
or leave me to rot alone.
11 Instead, You direct me on the path that leads to a beautiful life.
As I walk with You, the pleasures are never-ending,
and I know true joy and contentment.
(Source: youtube.com)
'OLYMPIC AIRWAYS' // Foals from DAVE MA on Vimeo.
Director: Dave Ma
DP: Ross McLennan
Producer: Louise Gagen
Art Director: Nathan Parker
Red Operator: Jeff Brown
Editor: Dave Ma
Conform: Concrete
Online/Grade: Sonic Films
Production Company: Pulse Films UK
'SPANISH SAHARA' // Foals from DAVE MA on Vimeo.
Ghosts in the back of yr head.

Director: Dave Ma
Producer: Sarah Tognazzi
DP: Sam Brown
Editor: Thomas Grove Carter
Colourist: James Tillett
Production Company: Pulse Films
Commissioner: Nathalie Barnett
foals [late night] from nabil elderkin on Vimeo.
dir: NABIL
producer: Liz Kessler @ A+ / Academy Films
dop: Matyas Erdely
editor: Isaac Hagy
production designer: Carmen Dima
color: Aubrey @ The Mill
post: The Mill London
post supervisor: Luis Martin
label: Warner Bros
romania producer: Ileana Anghel @ Domino Pro
Joel 2:31
The sun will be turned to darkness and the moon to blood before the coming of the great and dreadful day of the Lord.
Joel 2:30-32
Acts 2:20
The sun will be turned to darkness and the moon to blood before the coming of the great and glorious day of the Lord.
Acts 2:19-21
Revelation 6:12
I watched as he opened the sixth seal. There was a great earthquake. The sun turned black like sackcloth made of goat hair, the whole moon turned blood red,
Revelation 6:11-13
It's day three of 2014 and I'm not feeling any less guilty about not posting some thoughts I have, so I guess that's good enough reason to write them down and send them to you.

I guess a part of me wants to lay out some predictions for the culture-at-large, and wouldn't that feel great for a…
Judah has come a long way. He is no longer the selfish young man who conspired with his brothers to sell Joseph into slavery (37:26–27). Though he knew that decision would have a devastating effect on his father, Judah did not seem to care. Nor is he the lustful man who propositioned the prostitute who happened to be his daughter-in-law (38:1–30). Now he is different. His priorities have changed. He is willing to sacrifice his freedom and future to save his father the grief of losing Benjamin. Judah's transformation is not immediate; it takes years to accomplish. But his place in the family and his selfless example impact the children of Israel for generations to come.
45 Then Joseph could no longer keep his composure. The room was crowded with people so he ordered his attendants:
Joseph: Send everyone out of the room!
Joseph didn't want anyone else in the room when he finally told his brothers his true identity. 2 But he began to cry so loudly that the Egyptians heard it, and the Pharaoh's household heard it too! Josephturned and addressed his brothers:
Joseph: 3 I am Joseph. Is my father still alive?
But his brothers were too shocked to speak. They couldn't answer, for they were so overwhelmed that they were standing in Joseph's presence.
Joseph (to his brothers): 4 Come closer to me.
His brothers approached him cautiously.
Joseph: I am your brother, Joseph, whom you sold into Egypt. 5 Don't be upset or angry with yourselves any longer because of what you did. You see God sent me here ahead of you to preserve life. 6 For famine struck this land two years ago, and there are five more years in which there will be no plowing or harvesting. 7 God sent me here ahead of you to make sure you and your families survive this terrible ordeal and have a remnant left on earth. 8 So it wasn't really you who sent me here, but God; the same God who made me an advisor to Pharaoh, master of his household, and ruler over everyone in the land of Egypt.
9 Hurry now, go to my father, and relay this message: "Here is what your son Joseph says: 'God has made me master over all Egypt. Come to me and don't delay. 10 I'll arrange for all of you to settle in the land of Goshen where you can be near me—you and all of your children and grandchildren, as well as your flocks and herds and everything you have. 11 I will provide for you there. Since five more years of famine are still to come, I will make sure your household and everything you have will not descend into poverty.'"
12 Now you see with your own eyes, and even my brother Benjamin sees, that it is really I who speak to you even without an interpreter.13 You must tell my father how honored I am here in Egypt. Tell him everything you've seen here. Hurry. Bring my father here.
14 With that he fell upon his brother Benjamin's neck. They embraced, and both wept. 15 Then he kissed all of his brothers one by one, cried on their shoulders as well, and after that they talked for a timetogether.
16 The news spread to Pharaoh's house that Joseph's brothers had come. When Pharaoh and his other advisors heard, they were pleased.
Pharaoh (to Joseph): 17 Tell your brothers, "Do this: Load your animals, and go back to the land called Canaan. 18 Get your father and your families; come here to me, and I will give you the prime properties of Egypt. You will enjoy the very best Egypt has to offer." 19 Now,Joseph, I command you to tell them also, "Do this: Take wagons from the land of Egypt so that your little children, your wives, and your father can make the journey. Come quickly. 20 Don't worry about bringing all your things, for once you get here, the best of Egypt will be spread out at your feet."
21-22 The sons of Israel did exactly as Pharaoh ordered. Joseph followed Pharaoh's directive and made sure they had enough wagons. He gave them food and other supplies for their journey including an extra change of clothes. But to Benjamin he gave about seven and a half pounds of silver and five sets of clothes. 23 To his father, he sent even more: 10 donkeys loaded with the best Egyptian gifts and 10 female donkeys loaded with grain, bread, and provisions for his father for the journey.24 Then he sent his brothers on their way. As they were leaving, he gave them one last piece of advice.
Joseph: Don't argue along the way!
Once again Joseph and his brothers are parting company. But this time is much different: they know where he is and who he has become. Although Joseph has been separated from his brothers for many years, he remembers how they were; and he is counting on the fact that they are a quarrelsome bunch. He has intentionally given Benjamin more money and clothes than the others. That in itself is enough to cause bickering and squabbling among the crew. In addition, he knows they are worried. They have just received quite a shock. To learn after all these years that the brother they sold into slavery has become one of the most powerful men in the world takes time to process. The famine, the journey from Canaan, and the shock of seeing him again have taken a toll on them. Now they have to go back, get their families, and return. The road home leaves plenty of time to worry about what might become of them, plenty of time for nerves to fray and anger to stir. Joseph knows they have a hard journey ahead, and they need to pull together and not apart.
25 The brothers traveled east out of Egypt and eventually turned north to return to their father, Jacob, in the land of Canaan. 26 They couldn't wait to tell him the good news.
Joseph's Brothers: Father, Joseph is still alive! But more than that, he is ruler over all of the land of Egypt.
Their father was stunned; he couldn't believe his ears. 27 But when they told him everything Joseph had said to them and when he saw the wagons that Joseph had sent to carry him to Egypt, his spirits soared,and he resolved to make the trip.
Israel: 28 I have seen enough. My son Joseph is alive! I must go and see him before I die.
The Voice (VOICE)
The Voice Bible Copyright © 2012 Thomas Nelson, Inc. The Voice™ translation © 2012 Ecclesia Bible Society All rights reserved.
Return of the Brothers <—click link
The news of Joseph's discovery of his brothers was welcomed by King Pharaoh. He urged Joseph to bring the entire family to Egypt and to give them the best of the land.
Laden with presents, and accompanied by a whole caravan of wagons for the removal of the family, the brothers hastened home to bring the happy tidings to their father.
Jacob's heart stood still as he heard the wonderful news. He could hardly believe that his beloved Joseph was still alive. However, when Jacob saw the gifts his sons brought with them, and especially when he heard the special message Joseph had sent him, reminding his father of their last scholarly discussion before Joseph departed in search of his brothers on that fateful day, Jacob knew that Joseph was alive. Jacob felt like a changed man. He was greatly cheered and strengthened by the good tidings, and immediately prepared for the journey to Egypt, for he wanted to see Joseph before he died.
On The Way to Egypt
With his entire household of seventy persons, Jacob left his native land, but not before he had visited Beer-Sheba, where he offered sacrifices to G-d. Here G-d appeared to him and told him not to be afraid to go to Egypt, because He would be with him and eventually turn his small family into a great nation; then He would bring them back from Egypt and they would settle in the land of Canaan.
From Beer-Sheba Jacob continued his journey to Egypt. He sent Judah before him to make preparations for the arrival of the family, and especially to set up a school and an academy for the children.
Jacob Meets Joseph
When Joseph heard that his father was coming, he prepared a big reception. All of Egypt was celebrating the arrival of their govenor's father. Joseph himself went to meet his father on the way. When Joseph saw his father from a distance, he stepped down from his royal carriage and ran forward to greet him. They embraced each other affectionately and shed many tears over their long separation. Finally, Jacob said: "Now that I have seen your face again, I can die in peace."
Jacob Visits Pharaoh
Soon after his father's arrival, Joseph went to Pharaoh and told him that his father and brothers had arrived with all their possessions. Pharaoh was very pleased and granted them the land of Goshen for residence. Then Joseph introduced his father and brothers to the king. Pharaoh, impressed with Jacob's wisdom and patriarchal appearance, asked him how old he was. Jacob replied that he was one hundred and thirty years old; that most of these years had been full of sorrow and pain, but that now he was looking forward to his happiest years. Jacob then blessed Pharaoh.
Joseph gave his father and brothers' good land in Goshen, where they settled to live in peace and were provided with everything they needed. When the years of famine were over, the land gradually returned to normal. However, every one knew that if it had not been for Joseph, the entire population would have perished of starvation.
Joseph married Osnath, Dinah's daughter, who had been brought up in the house of Potiphar. She bore him two children, Manasseh and Ephraim. When his father settled in Goshen, Joseph sent his two sons to stay with their grandfather to be instructed in the knowledge of G-d.
Jacob's Last Request
Jacob lived in Goshen for seventeen years. When he felt that his end was approaching, he sent for Joseph and had him swear not to bury him in Egypt, but to take him back to Canaan and lay him to rest with his fathers, in the Cave of Machpelah.
Jacob Blesses Joseph's Children
One day Joseph was told that his father was seriously ill. Joseph took his two sons, Manasseh and Ephraim, and went to see Jacob.
The aged Jacob was lying on his sick-bed. It was the first case of sickness before death, for beforehand  people had died suddenly of old age. Jacob, however, had prayed to G-d that death come not unexpectedly, in order that man might have a chance to look back upon his life and make amends through timely repentance.
When Joseph entered his room, Jacob raised himself in his bed and greeted him. Then he blessed Joseph and put Ephraim and Manasseh on an equal footing with his own sons, giving them rights equal to those of Reuben andSimeon. Thus he made Ephraim and Manasseh members of the twelve tribes. (They took the place of Joseph and Levi). Then he placed his hands on the heads of his two grandchildren, and said: "The angel who has redeemed me from all evil will bless the children, and let in there my name be called and the names of my fathers Abraham and Isaac and may they multiply in the midst of the earth. With you shall everyone in Israel bless his children, saying, 'G-d make you as Ephraim and Manasseh.'"
Jacob's Death
Then Jacob called all his sons together to bless them. He warned his children to keep together and to remain staunch in their belief in G-d, Jacob died, after he had again told them to bury him in the Cave of Machpelah. Jacob was one hundred and forty-seven years old when G-d took his holy soul back to heaven.
Jacob's Burial
All of Egypt mourned with Joseph over the passing of Jacob, who, in the time of his stay in Goshen, had gained the esteem and love of all the people. Jacob's children fulfilled their promise and carried the coffin all the way to Canaan. When the procession reached the border of Canaan, thirty-one kings turned out to pay homage to the dead. Esau, too, heard of his brother's death, and came to accompany his body to its place of rest. Finally they reached Hebron and made preparations to bury Jacob in the Cave of Machpelah.
Esau's Death
Esau did not want to give permission to bury Jacob in the Cave of Machpelah. He wanted to: reserve the place next to his father Isaac and his grandfather Abraham for himself, even though twenty-seven years before, when he and Jacob had divided the inheritance of their father, he had sold Jacob all rights to the land. Fighting broke out between Esau's men and the sons of Jacob in which forty of Esau's people were killed. Hushim, the son of Dan, who was hard of hearing, had been sitting by the hearse of his dead grandfather. When he finally heard the noise of fighting and observed the delay of the burial, he asked for the reason. He did not understand exactly what had happened. He heard only that Esau withheld permission for Jacob's burial. He took a sword, ran into the camp, and slew Esau. Esau's head fell to the floor and was buried in the Cave of Machpelah, where his ancestors had found their last rest. His body was taken back to his home in Seir.
Joseph's Pledge to His Brothers
After Jacob's death, his sons be came afraid that Joseph might now take revenge for the evil they had committed against him in his youth. So they sent word to him, telling him that before his death their father had asked them to tell him that he should forgive his brothers for what they had done to him. Joseph, however, calmed their fears and told them not to worry about the past, adding that it had been G-d's will that had turned everything just the right way. He assured them of his undying love and loyalty, and pledged to sustain them and their families. They were all greatly moved by his words, and their eyes were filled with tears.
Joseph's Death
When Joseph felt that his end was coming, he asked his brothers to swear that when G-d took them out of Egypt and brought them back to Canaan, the land that G-d had promised to Abraham, Isaac, and Jacob, they would take his bones along. This the brothers promised on oath, which was to be upheld by their children from generation to generation, until the day of their departure from Egypt.
Joseph died at the age of one hundred and ten years. He was embalmed and put into a sarcophagi (a coffin made out of stone) that was let down into the Nile river. (The Egyptians hoped that the children of Israel would never be able to fulfill their promise, and would thus have to remain in Egypt. But before the Jews left Egypt, Moses went looking for Joseph's casket. Serach, the daughter ofAsher, who was a prophetess, showed him the place where the sarcophagi had been immersed in the water. Moses called to Joseph, and the casket rose from the water. During all the years of wandering through the desert, the children of Israel carried Joseph's bones along, until they brought them to the Promised-Land, where they were laid to rest).
The Old Testament patriarch Joseph was the 11th-born of Jacob's Children, oldest of the two sons of Jacob with Rachel (Genesis 30:23-24). Joseph was to fill a vital role in the history of ancient Israel.
At about age 17, Joseph found himself facing the jealousy and hatred of his brothers -
"Now Israel [i.e. Jacob] loved Joseph more than any of his other sons, because he had been born to him in his old age; and he made a richly ornamented robe [KJV coat of many colors] for him. When his brothers saw that their father loved him more than any of them, they hated him, and could not speak a kind word to him." (Genesis 37:3-4) The family tension became even worse when Joseph told them of a dream that he had in which he was actually ruling over them, and even his parents (Genesis 37:5-11).
Then one day, when Jacob sent Joseph out to see how things were going with his brothers who were tending the sheep near Shechem, they schemed to get rid of him. Most of the brothers wanted to murder him, but Reuben prevented it. Joseph was instead sold for 20 shekels (about 8 ounces) of silver to a group of Midianite merchants who were passing by. (Genesis 37:12-35). Joseph was then taken away by them in a caravan, perhaps similar to the one in the photo above. The brothers went back to Jacob and told him that Joseph had been devoured by a wild animal. As "proof," they had drenched Joseph's coat in animal blood to show to their father Jacob.
The Midianite merchants had been on their way to the Egyptian market, and once there they sold Joseph as a slave to Potiphar, "one of Pharaoh's officials, and the captain of the guard" (Genesis 37:36). The Lord blessed Potiphar's house for Joseph's sake, and realizing the source of his success, Potiphar eventually made Joseph overseer over his house (Genesis 39:2-6). After that, he house prospered even more.
Joseph's situation was soon to take another turn for the worse when he was falsely accused of improper behavior toward his master's wife (Genesis 39:6-19). For this, he was imprisoned (Genesis 39:20). Once again however, even in jail, Joseph found favor with those in charge, and actually took part in running the place. Amazingly, he was at the same time a prisoner, and the warden (Genesis 39:21-23).
Joseph's best break finally came when, with the help of God, he correctly interpreted a number of dreams (Genesis 40:1-23, 41:1-40), which accurately included a warning of a coming famine. For this, he was released from prison and given a very high-ranking position in the Egyptian Kingdom. Joseph actually became the governor of all Egypt, second only to Pharaoh (Genesis 41:41-44). Joseph was given the name of Zaphnath-paaneah. He married Asenath, the daughter of the priest of On, and they had 2 sons - Ephraim and Manasseh. Joseph was by then about 30 years old.
The great famine happened just as Joseph said it would, but Egypt was well-prepared for it. They had vast store houses full of grain, more than enough for their own nation. They even had sufficient supply to enable them to sell some to neighboring nations, including Joseph's brothers who came to Egypt to buy food.
Joseph was not immediately recognized by them, but after a bit of psychological revenge upon them, he revealed his identity (Genesis chapters 42-45). Although Joseph had the power to imprison or even execute them, he forgave them for what they had done to him. Joseph recognized that God had been the author of the entire series of events (Genesis 45:7).
Jacob and his entire family then went down to live in Egypt to escape the severe famine in Canaan. They were settled in the land of Goshen, where they would remain, eventually as slaves, for the next 400 years until theExodus.
Fact Finder: Even though he had died in Egypt nearly 400 years before, did the Israelites take Joseph's bones with them when they left Egypt at the time of the Exodus?
Exodus 13:19
5 For we know that if [a]the (A)earthly (B)tent which is our house is torn down, we have a building from God, a house(C)not made with hands, eternal in the heavens. 2 For indeed in this house we (D)groan, longing to be (E)clothed with our dwelling from heaven, 3 inasmuch as we, having put it on, will not be found naked. 4 For indeed while we are in this tent, we (F)groan, being burdened, because we do not want to be unclothed but to be (G)clothed, so that what is(H)mortal will be swallowed up by life. 5 Now He who prepared us for this very purpose is God, who (I)gave to us the Spirit as a [b]pledge.
6 Therefore, being always of good courage, and knowing that (J)while we are at home in the body we are absent from the Lord— 7 for (K)we walk by faith, not by [c]sight— 8 we are of good courage, I say, and (L)prefer rather to be absent from the body and (M)to be at home with the Lord. 9 Therefore we also have as our ambition, whether at home or absent, to be (N)pleasing to Him. 10 For we must all appear before (O)the judgment seat of Christ, so that each one may be recompensed for [d]his deeds in the body, according to what he has done, whether good or bad.
11 Therefore, knowing the (P)fear of the Lord, we persuade men, but we are made manifest to God; and I hope that we are (Q)made manifest also in your consciences. 12 We are not (R)again commending ourselves to you but are giving you an (S)occasion to be proud of us, so that you will have an answer for those who take pride in appearance and not in heart. 13 For if we [e]are (T)beside ourselves, it is for God; if we are of sound mind, it is for you. 14 For the love of Christ(U)controls us, having concluded this, that (V)one died for all, therefore all died; 15 and He died for all, so that they who live might no longer (W)live for themselves, but for Him who died and rose again on their behalf.
16 Therefore from now on we recognize no one [f](X)according to the flesh; even though we have known Christ[g]according to the flesh, yet now we know Him in this way no longer. 17 Therefore if anyone is (Y)in Christ, [h]he is (Z)a new creature; (AA)the old things passed away; behold, new things have come. 18 Now (AB)all these things are from God,(AC)who reconciled us to Himself through Christ and gave us the (AD)ministry of reconciliation, 19 namely, that (AE)God was in Christ reconciling the world to Himself, (AF)not counting their trespasses against them, and [i]He has [j]committed to us the word of reconciliation.
20 Therefore, we are (AG)ambassadors for Christ, (AH)as though God were making an appeal through us; we beg you on behalf of Christ, be (AI)reconciled to God. 21 He made Him who (AJ)knew no sin to be (AK)sin on our behalf, so that we might become the (AL)righteousness of God in Him.
15 "I am(A) the true vine,(B) and my Father is the gardener. 2 He cuts off every branch in me that bears no fruit,(C) while every branch that does bear fruit(D) he prunes[a] so that it will be even more fruitful. 3 You are already clean because of the word I have spoken to you.(E) 4 Remain in me, as I also remain in you.(F) No branch can bear fruit by itself; it must remain in the vine. Neither can you bear fruit unless you remain in me.
5 "I am the vine; you are the branches. If you remain in me and I in you, you will bear much fruit;(G) apart from me you can do nothing. 6 If you do not remain in me, you are like a branch that is thrown away and withers; such branches are picked up, thrown into the fire and burned.(H)7 If you remain in me(I) and my words remain in you, ask whatever you wish, and it will be done for you.(J) 8 This is to my Father's glory,(K) that you bear much fruit, showing yourselves to be my disciples.(L)
9 "As the Father has loved me,(M) so have I loved you. Now remain in my love. 10 If you keep my commands,(N) you will remain in my love, just as I have kept my Father's commands and remain in his love. 11 I have told you this so that my joy may be in you and that your joy may be complete.(O) 12 My command is this: Love each other as I have loved you.(P) 13 Greater love has no one than this: to lay down one's life for one's friends.(Q) 14 You are my friends(R) if you do what I command.(S)15 I no longer call you servants, because a servant does not know his master's business. Instead, I have called you friends, for everything that I learned from my Father I have made known to you.(T) 16 You did not choose me, but I chose you and appointed you(U) so that you might go and bear fruit(V)—fruit that will last—and so that whatever you ask in my name the Father will give you.(W) 17 This is my command: Love each other.(X)
The World Hates the Disciples : 
18 "If the world hates you,(Y) keep in mind that it hated me first. 19 If you belonged to the world, it would love you as its own. As it is, you do not belong to the world, but I have chosen you(Z) out of the world. That is why the world hates you.(AA) 20 Remember what I told you: 'A servant is not greater than his master.'[b](AB) If they persecuted me, they will persecute you also.(AC) If they obeyed my teaching, they will obey yours also. 21 They will treat you this way because of my name,(AD) for they do not know the one who sent me.(AE) 22 If I had not come and spoken to them,(AF) they would not be guilty of sin; but now they have no excuse for their sin.(AG) 23 Whoever hates me hates my Father as well.24 If I had not done among them the works no one else did,(AH) they would not be guilty of sin.(AI) As it is, they have seen, and yet they have hated both me and my Father. 25 But this is to fulfill what is written in their Law:(AJ) 'They hated me without reason.'[c](AK)
26 "When the Advocate(AL) comes, whom I will send to you from the Father(AM)—the Spirit of truth(AN) who goes out from the Father—he will testify about me.(AO) 27 And you also must testify,(AP) for you have been with me from the beginning.(AQ)
Holy Bible, New International Version®, NIV® Copyright © 1973, 1978, 1984, 2011 by Biblica, Inc.® Used by permission. All rights reserved worldwide.
1 Timothy 6 New International Version (NIV)
6 All who are under the yoke of slavery should consider their masters worthy of full respect, so that God's name and our teaching may not be slandered. 2 Those who have believing masters should not show them disrespect just because they are fellow believers. Instead, they should serve them even better because their masters are dear to them as fellow believers and are devoted to the welfare[a] of their slaves.
False Teachers and the Love of Money
These are the things you are to teach and insist on. 3 If anyone teaches otherwise and does not agree to the sound instruction of our Lord Jesus Christ and to godly teaching, 4 they are conceited and understand nothing. They have an unhealthy interest in controversies and quarrels about words that result in envy, strife, malicious talk, evil suspicions 5 and constant friction between people of corrupt mind, who have been robbed of the truth and who think that godliness is a means to financial gain.
6 But godliness with contentment is great gain. 7 For we brought nothing into the world, and we can take nothing out of it. 8 But if we have food and clothing, we will be content with that. 9 Those who want to get rich fall into temptation and a trap and into many foolish and harmful desires that plunge people into ruin and destruction. 10 For the love of money is a root of all kinds of evil. Some people, eager for money, have wandered from the faith and pierced themselves with many griefs.
Final Charge to Timothy
11 But you, man of God, flee from all this, and pursue righteousness, godliness, faith, love, endurance and gentleness.12 Fight the good fight of the faith. Take hold of the eternal life to which you were called when you made your good confession in the presence of many witnesses. 13 In the sight of God, who gives life to everything, and of Christ Jesus, who while testifying before Pontius Pilate made the good confession, I charge you 14 to keep this command without spot or blame until the appearing of our Lord Jesus Christ, 15 which God will bring about in his own time—God, the blessed and only Ruler, the King of kings and Lord of lords, 16 who alone is immortal and who lives in unapproachable light, whom no one has seen or can see. To him be honor and might forever. Amen.
17 Command those who are rich in this present world not to be arrogant nor to put their hope in wealth, which is so uncertain, but to put their hope in God, who richly provides us with everything for our enjoyment. 18 Command them to do good, to be rich in good deeds, and to be generous and willing to share. 19 In this way they will lay up treasure for themselves as a firm foundation for the coming age, so that they may take hold of the life that is truly life.
20 Timothy, guard what has been entrusted to your care. Turn away from godless chatter and the opposing ideas of what is falsely called knowledge, 21 which some have professed and in so doing have departed from the faith.
Grace be with you all.